Bathroom Lighting
THE LIGHTING CORNER WORKS FOR YOU

Create A Personalized Bathroom Lighting Design For Your Home
Your day begins and ends in your bathroom. From task lighting to prepare yourself for your day, to soft ambient lighting to relax and recharge, the perfect bathroom lighting choice is so important for this room and its many functions. With many options available here at The Lighting Corner, that perfect light is within your reach.
We carry a large selection of bathroom lighting fixtures, from LED wall lights to sconces, and everything in between. Feel free to visit one of our two lighting showrooms, located in Grandville and Grand Haven, to browse our bathroom lighting fixtures, or check out our online catalog today!
TYPES OF BATHROOM LIGHTING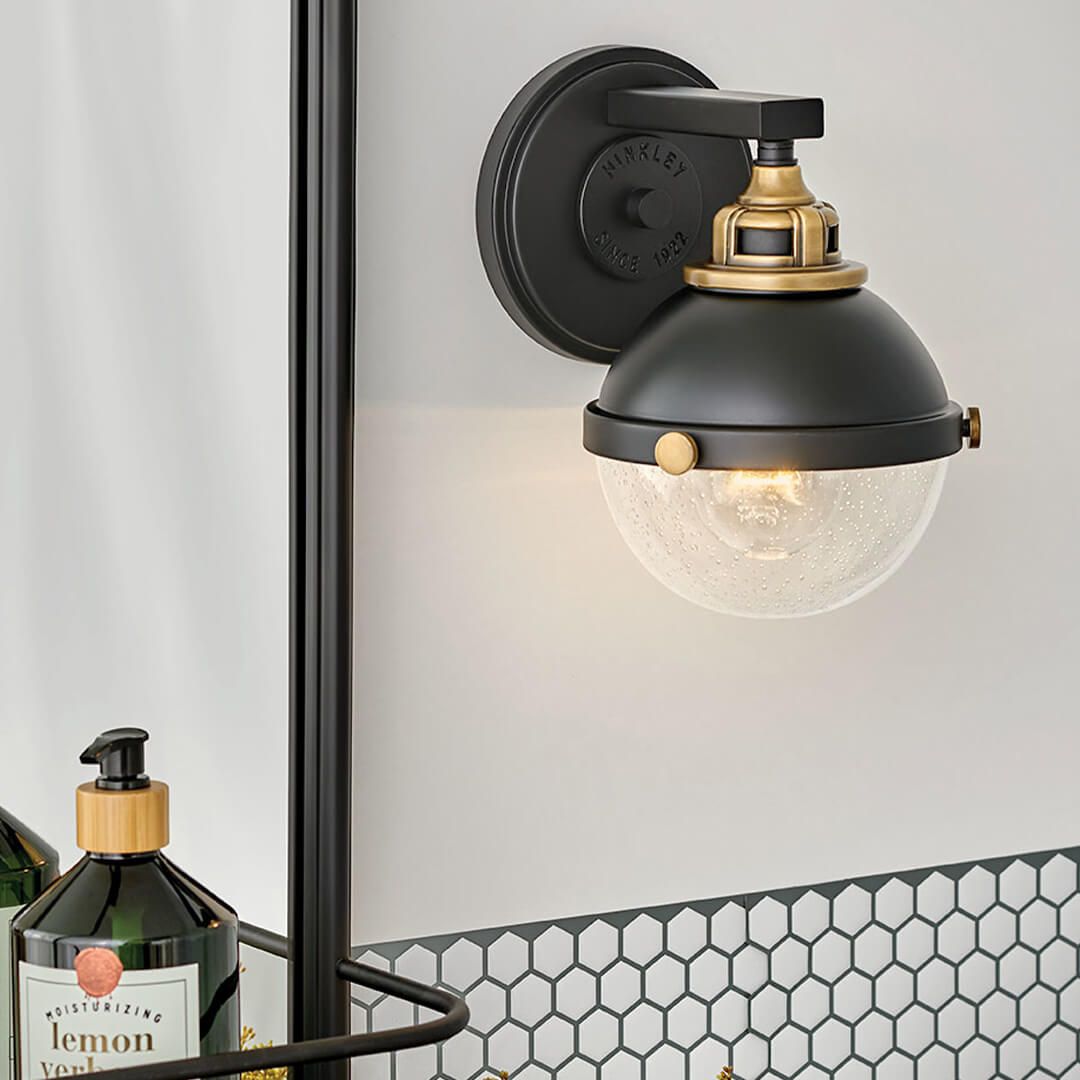 ENERGY-EFFICIENT SOLUTIONS FOR YOUR HOME
Deciding on the right bathroom lighting design can seem like a daunting task. From selecting task lighting to ambient lighting, and everything in between, you can quickly feel overwhelmed. However, our expert lighting consultants here at The Lighting Corner are here to help make choosing the perfect bathroom lighting design a breeze. Just let us know what you're needing, or what style you're wanting, and we will point you in the right direction.
With a wide variety of bathroom lighting styles, finishes, sizes, and designs, we're sure you'll find exactly what you're looking for at our Grand Haven and Grandville lighting showrooms. Here are a few of the bathroom light fixtures we carry:
Looking for some expert advice as to which bathroom lighting fixtures you need to best illuminate your space? Schedule a consultation with our lighting consultants, and get one-on-one assistance!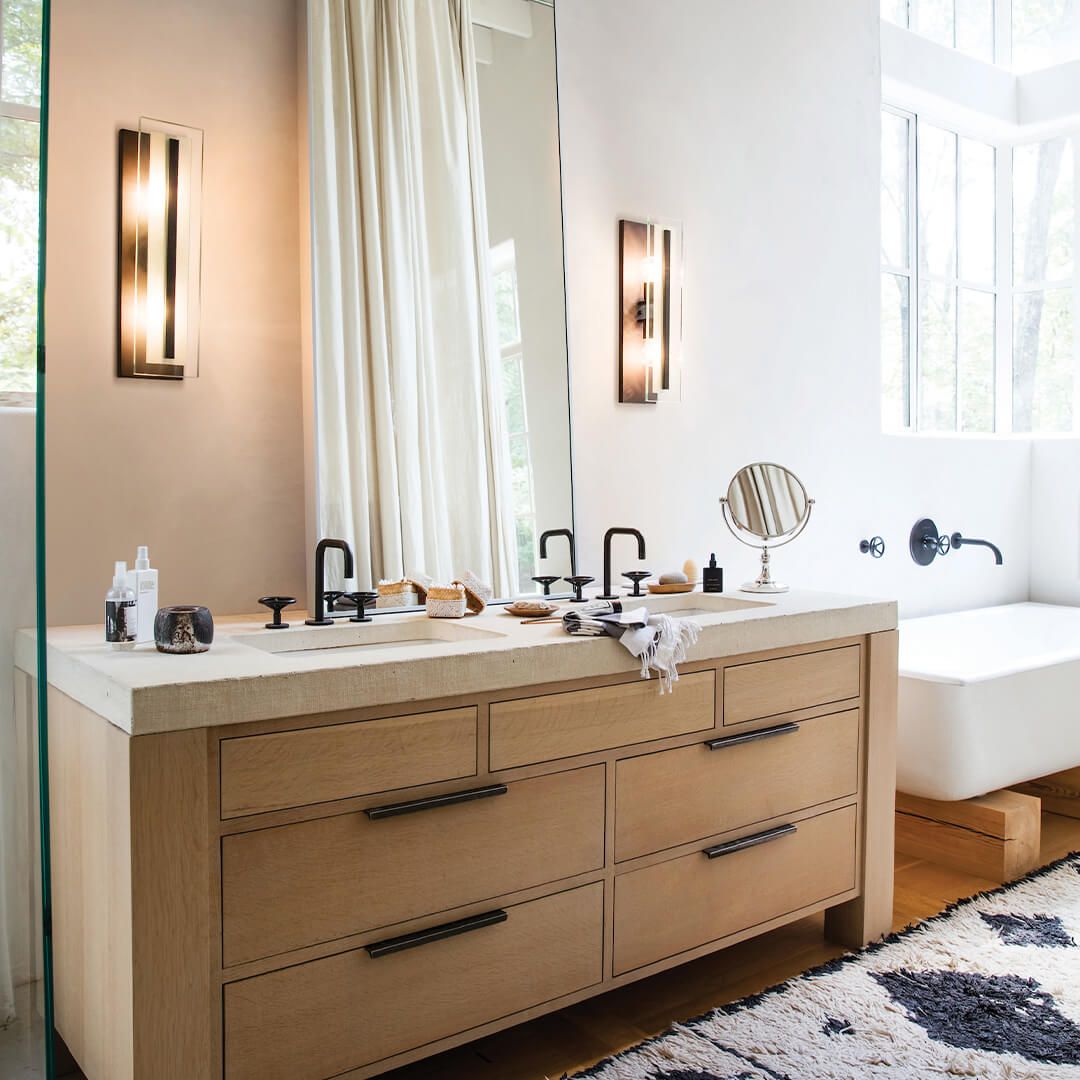 LAYERS OF BATHROOM LIGHTING
As you may or may not know, there are three main layers of light that can help enhance the beauty and comfort of a space: ambient lighting, task lighting, and accent lighting. If you properly implement all three layers of lighting, you will be able to create an inviting and pleasant environment. Below, we will cover what each of those three layers of bathroom lighting consists of. For any questions, or to schedule a lighting consultation with our expert staff, reach out to us today!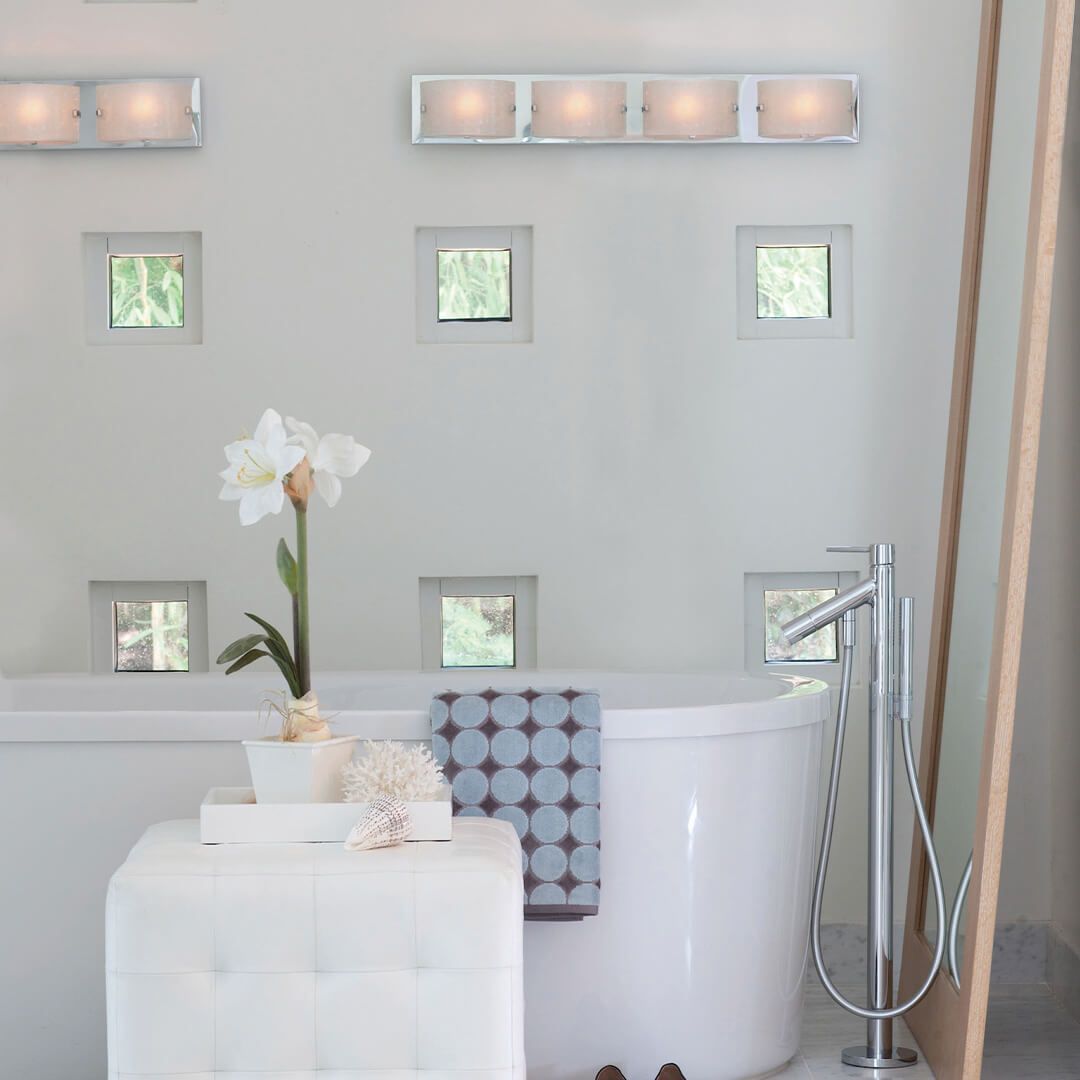 AMBIENT BATHROOM LIGHTING - To ensure you have well-balanced lighting in your bathroom, it's important to have a bathroom lighting fixture that provides ambient light, such as pendants, a chandelier, or flush mounts. Bonus: If you're able to find LED bathroom lights for these fixtures, you will have a softer, more natural lighting design in your space, while also being more energy-efficient!
TASK BATHROOM LIGHTING - Task lighting is essential when it comes to providing light at eye level. This bathroom lighting layer aids in providing illumination while you are looking in the mirror, whether you're grooming or applying make-up. Lighting fixtures such as LED wall lights or sconces are great for task lighting on either side of your mirror!
ACCENT BATHROOM LIGHTING - This layer of lighting in your bathroom is typically used to accentuate certain architecture in your bathroom, or highlight a design element. If you have a claw-foot bathtub or unique piece of artwork you want to draw attention to, you can implement pendant lighting or track lighting to showcase it.
Whether you know the exact bathroom lighting idea you want, or you need help getting started, we are here to assist you. Just stop by one of our lighting showrooms, or request a lighting consultation today to get started!
SHOP BATHROOM LIGHTING DESIGNS TODAY
From getting ready for the day to winding down for the night, you use your bathroom to both start and end each day. That's why it's essential to get the best bathroom lighting possible to ensure you have balanced and pleasing lighting in your space. We at The Lighting Corner are here to help you find the lighting fixtures that fit your style and budget, while making your bathroom shine. All you have to do is schedule a lighting consultation with one of our lighting experts, and we will help you select the perfect lighting design for your bathroom. Stop by one of our lighting showrooms today, in Grandville or Grand Haven, to take a look at our wide range of bathroom lighting fixtures!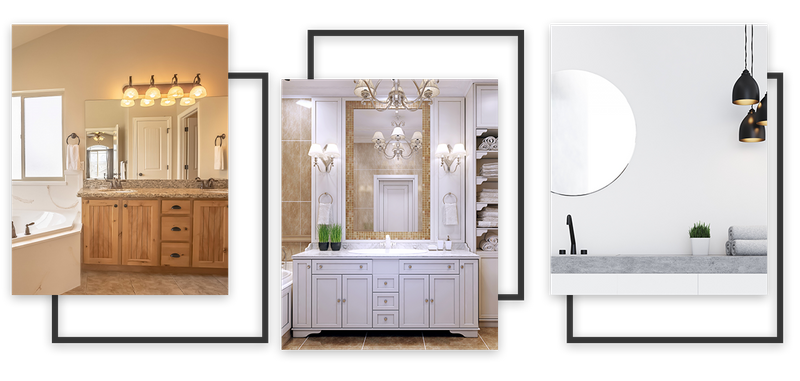 Schedule An Appointment Today!