Chandeliers have been around for centuries, and there are many reasons why they remain popular today. From providing aesthetic beauty to a room to providing a source of light, chandeliers are a timeless source of elegance and are wonderful additions to your home or office décor. The Lighting Corner offers many beautiful chandeliers for you to enjoy. Stop by our Grandville or Grand Haven location today!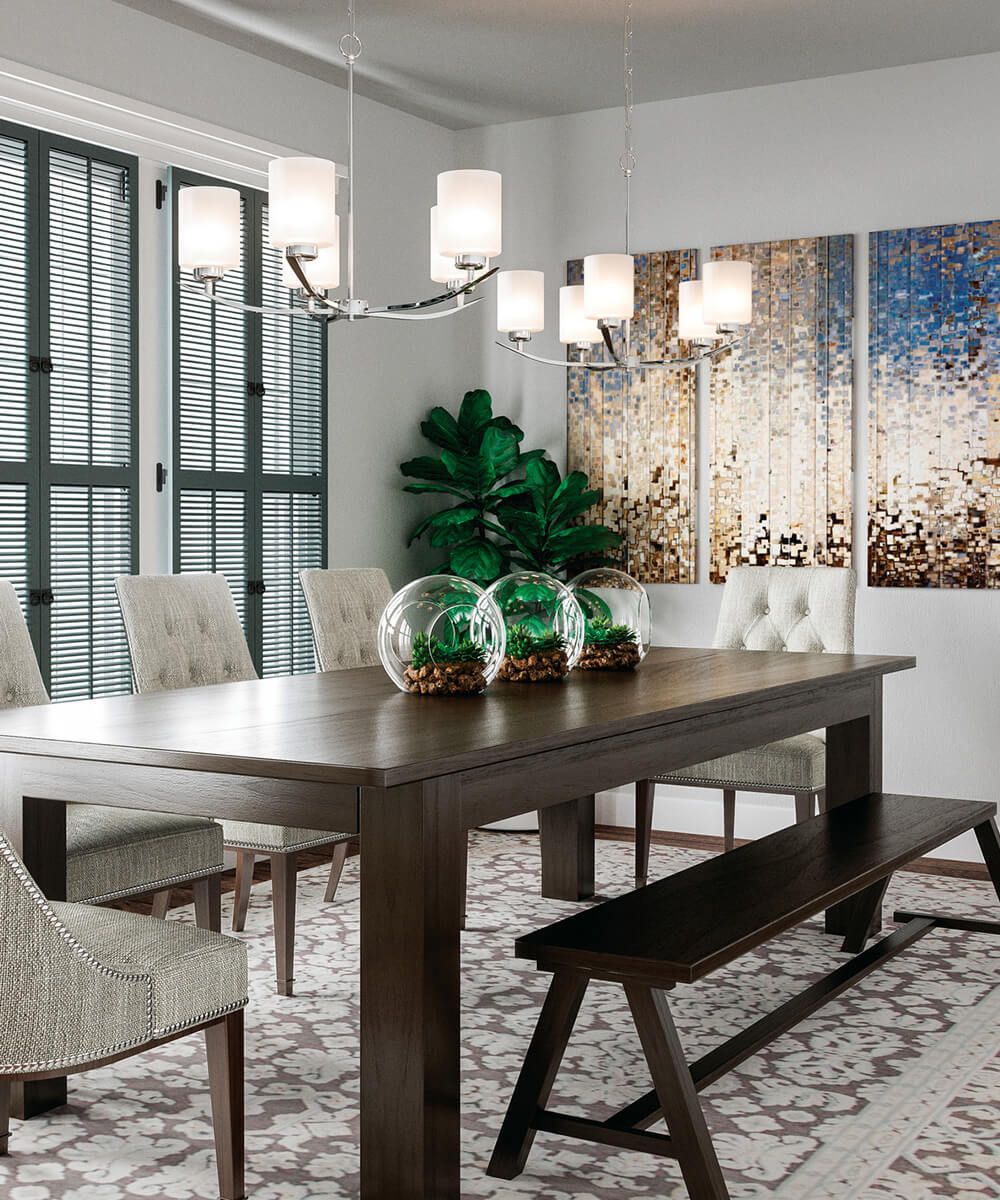 Tips to Ensure You Find the Perfect Chandelier Size
1. Measure the Room – Before you even start looking for a chandelier, you'll want to measure the room. Take note of the room's length and width, as well as the height of the ceiling.
2. Consider the Ceiling Height – The higher the ceiling, the larger the chandelier should be. For example, if your ceiling is 8 feet tall, you should choose a smaller chandelier than you would if your ceiling were 12 feet tall.
3. Think About the Design – If you're looking for a modern chandelier, you'll want to choose one that is sleek and simple. For a more traditional look, choose a chandelier with more intricate details and curves.
4. Consider the Furniture – You'll also want to take into account the size of the furniture in the room. If your furniture is large and bulky, you'll want to choose a larger chandelier to balance it out. If your furniture is small and delicate, go with a smaller chandelier.
5. Choose a Focal Point – The chandelier should be the focal point of the room, so make sure it stands out. Choose a chandelier that is eye-catching and unique. Ask a lighting designer for help today!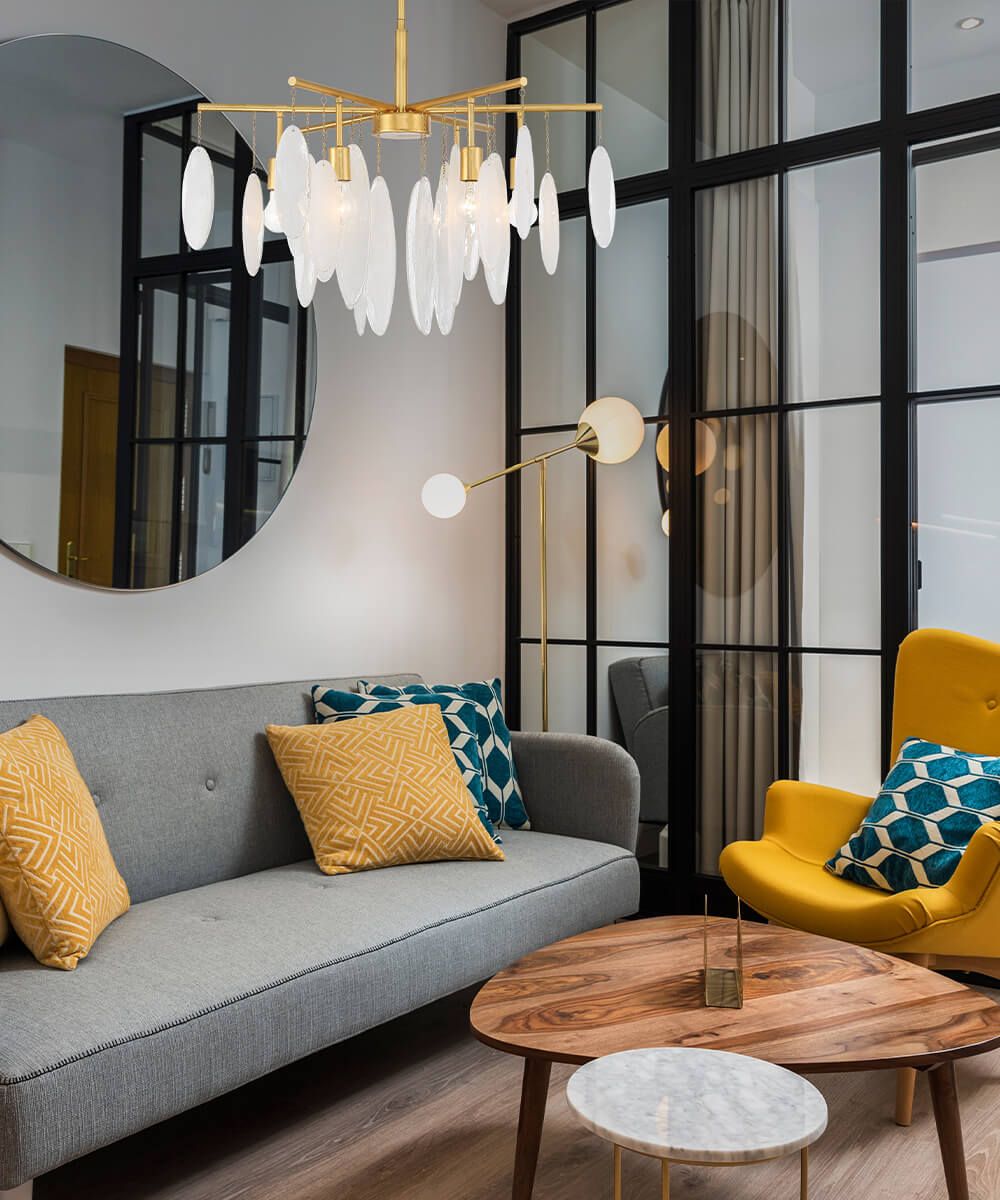 Best Chandelier Locations in the Home or Office
The Entryway: The entryway of your home is the first place that visitors will see when they enter your home, and a beautiful chandelier will give a great first impression.
The Dining Room: Most people think of the dining room as the perfect spot for a chandelier, and for good reason. Not only does the light from the chandelier make the perfect atmosphere for a meal, but it also adds a touch of elegance and sophistication to the room.
The Living Room: The living room is the heart of the home, and it's a great place to hang a chandelier. Whether you choose a classic, traditional design or a modern, contemporary one, a chandelier in the living room will provide the perfect lighting for conversation and relaxation.
The Bedroom: The bedroom is a place of refuge and relaxation, and a chandelier can help create a tranquil atmosphere.
The Staircase: A chandelier over the staircase can add grandeur and beauty to your home. Whether you choose a classic, traditional design or a modern, contemporary one, a chandelier above the staircase will add drama and sophistication to your home.
Outdoor Space: If you have an outdoor space, such as a patio or deck, a chandelier can also be a great addition for a gorgeous look.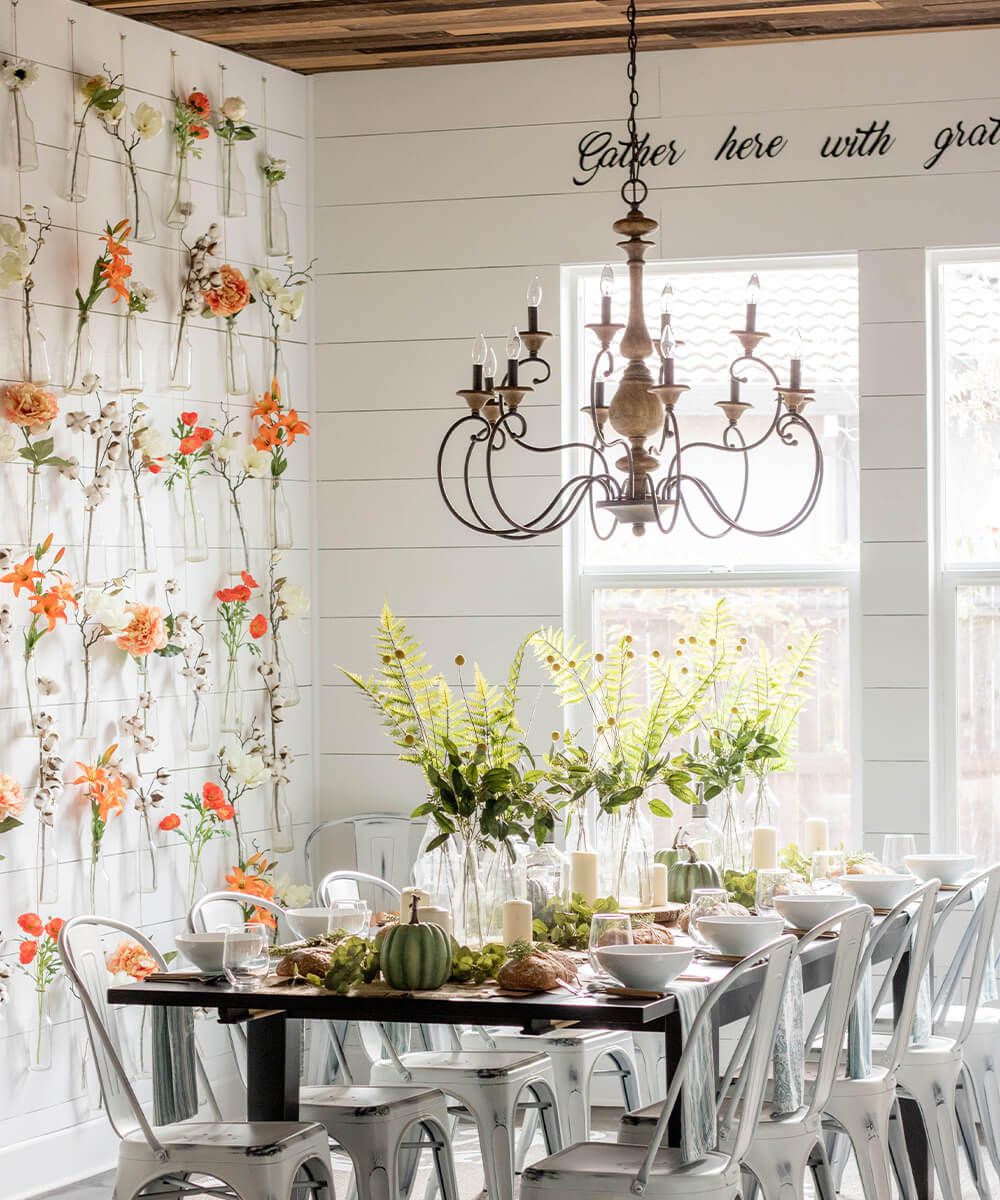 Trends in Chandelier Design
One of the most popular trends in chandelier design is the use of organic shapes. Many modern chandeliers feature free-flowing shapes like arcs and curves that create a unique and eye-catching look.
Another growing trend in chandelier design is the use of decorative crystal or glass elements. These elements can be used to add a touch of sparkle and glamor to any space. They help to create a luxurious and sophisticated feel that many love.
Many modern chandeliers are also being designed with a minimalistic look. This can create a sleek and modern aesthetic that is perfect for contemporary spaces. Minimalistic chandeliers often feature clean lines and simple shapes, which helps to create a more modern and elegant feel.
SHOP THE LIGHTING CORNER'S CHANDELIERS TODAY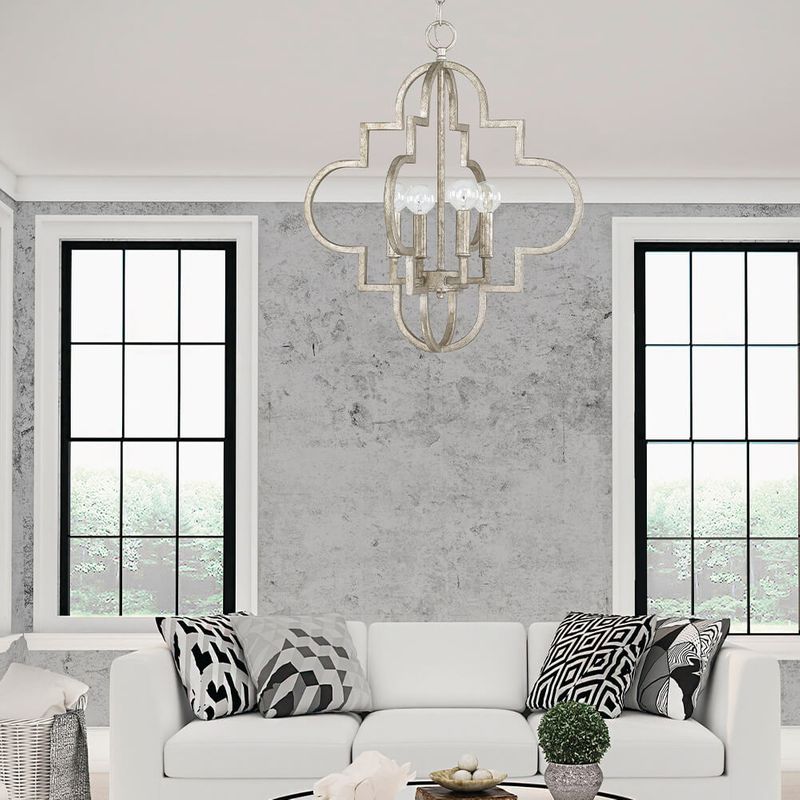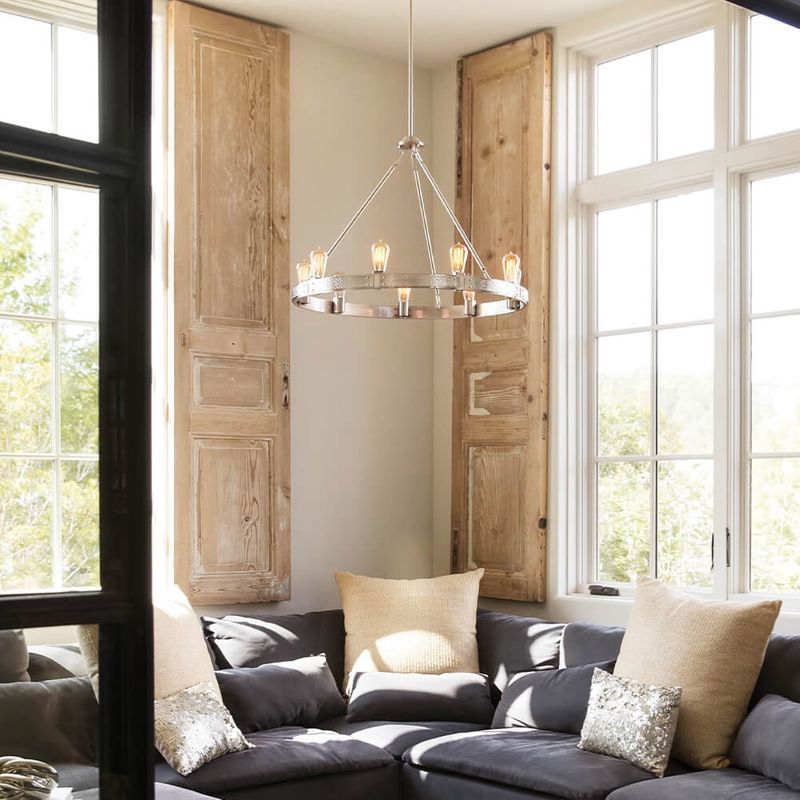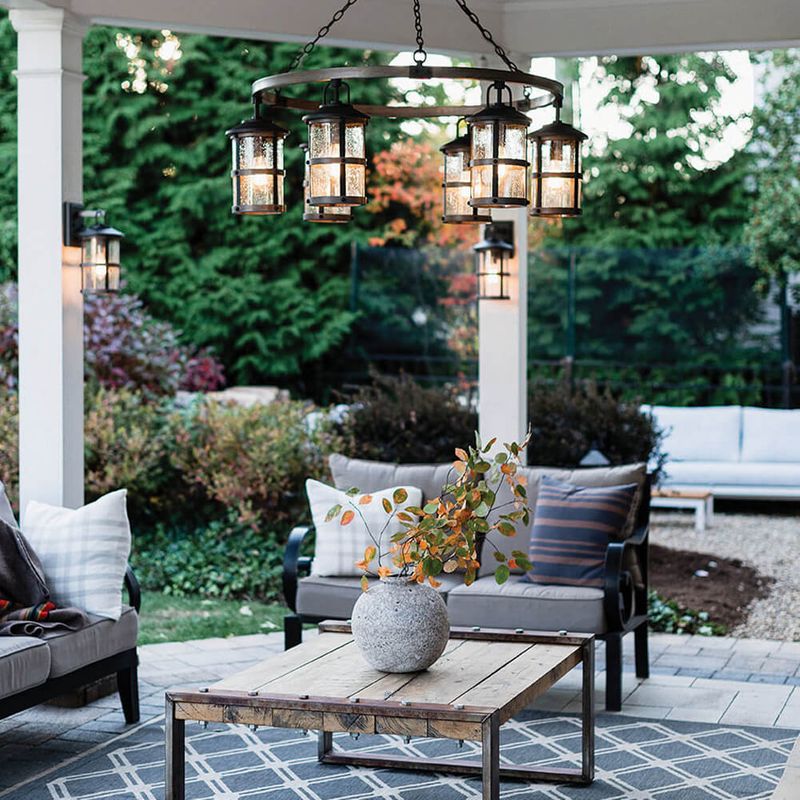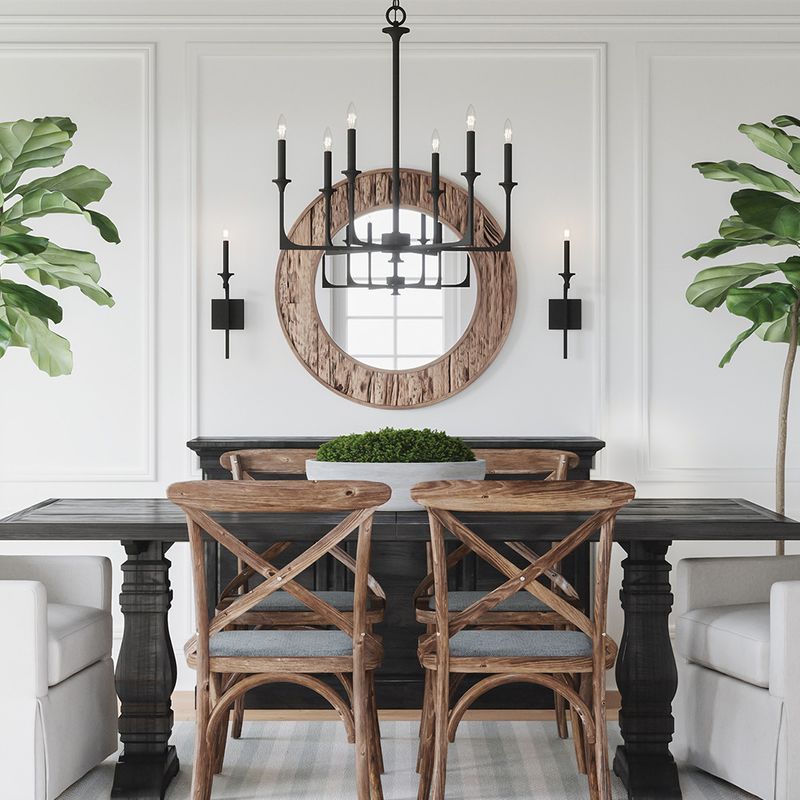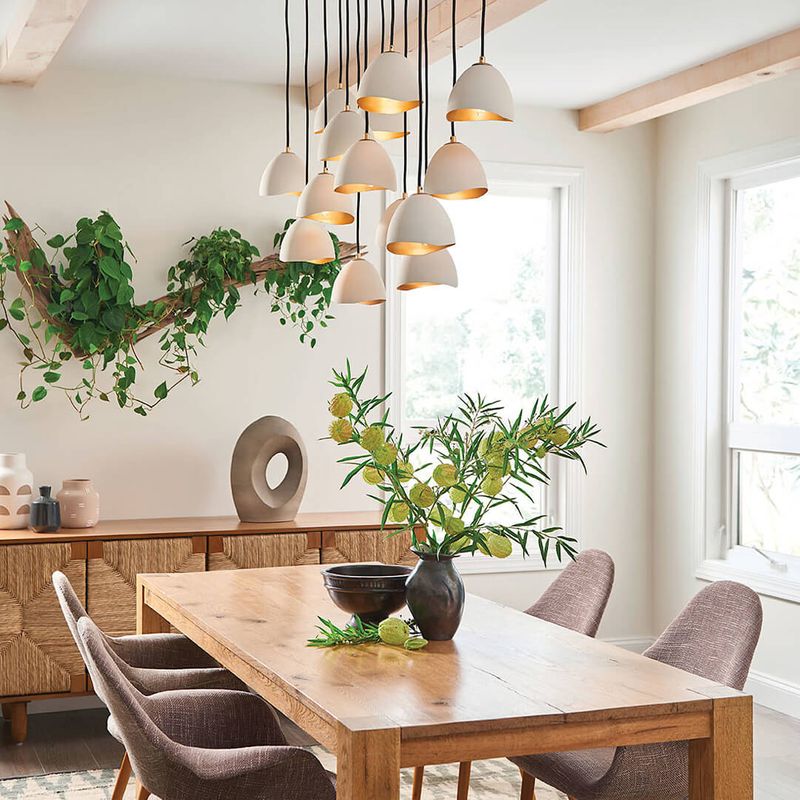 Schedule An Appointment Today!