 YOUR SOURCE FOR A RELIABLE SELECTION OF LAMPS
When choosing lighting, you need to consider the overall mood you want to create and the tasks you'll need to perform in the room for the best results. Then, you can choose appropriate light fixtures in a style that best compliments your decor and the general design of your home — that includes choosing the lamps you'll need to spruce up the space!
The Lighting Corner's two lighting showrooms in Grandville and Grand Haven have a large inventory of floor lamps and table lamps needed to outfit your home in quality. Our vast selection of modern home decor and quality light fixtures ensure that you'll be happy with the results once you invest in optimized lighting for your home or office.
Browse our lamp selection online today before visiting one of our lighting showrooms to see our lighting products in person!
THE LIGHTING CORNER WORKS FOR YOU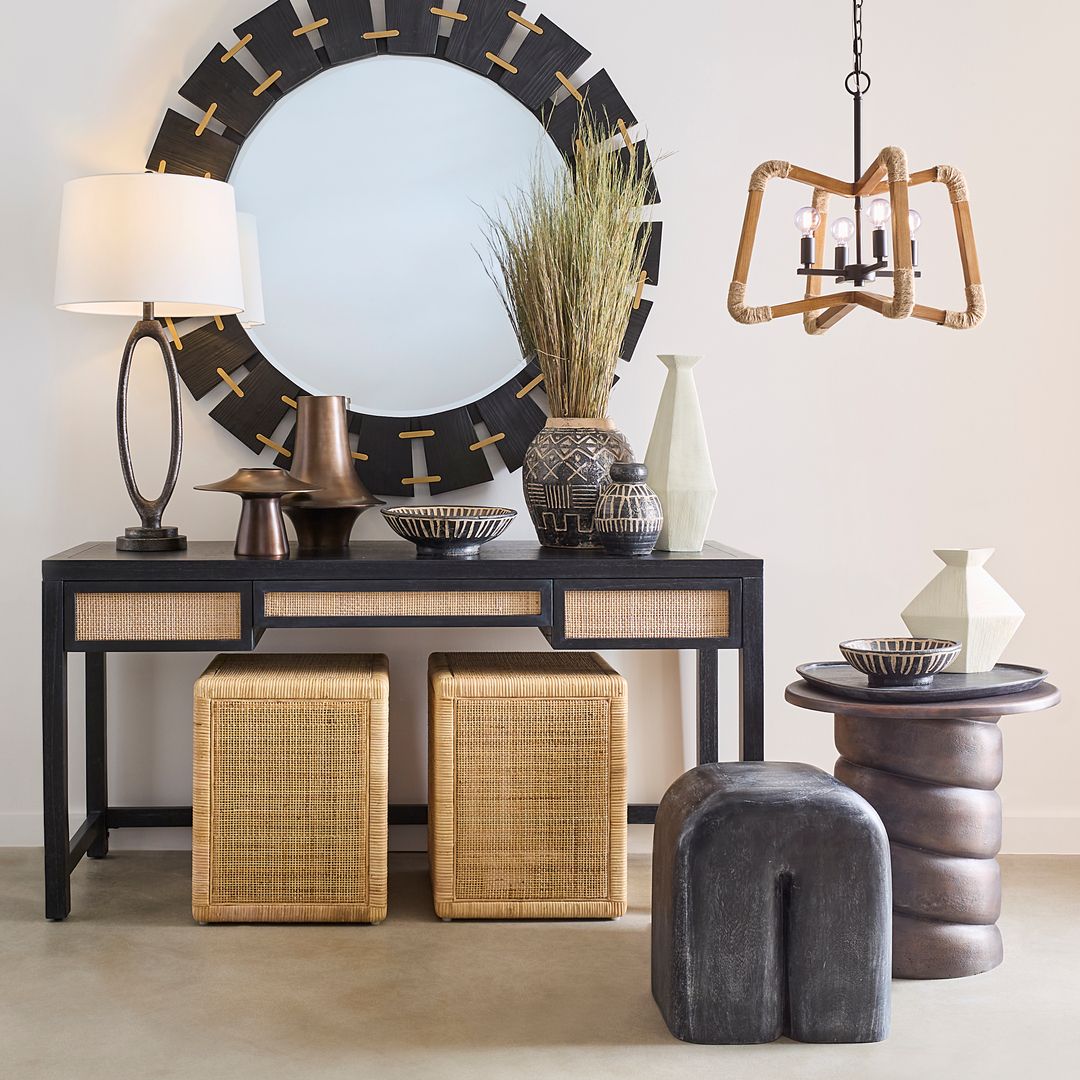 Lamps can be used for many lighting solutions, including task lighting and accent lighting. Below, we've listed the types of lamps you can find in our Grandville and Grand Haven lighting showrooms at The Lighting Corner:
Still not sure what type of lamp will suit you best? Schedule a consultation with one of our lighting experts for assistance!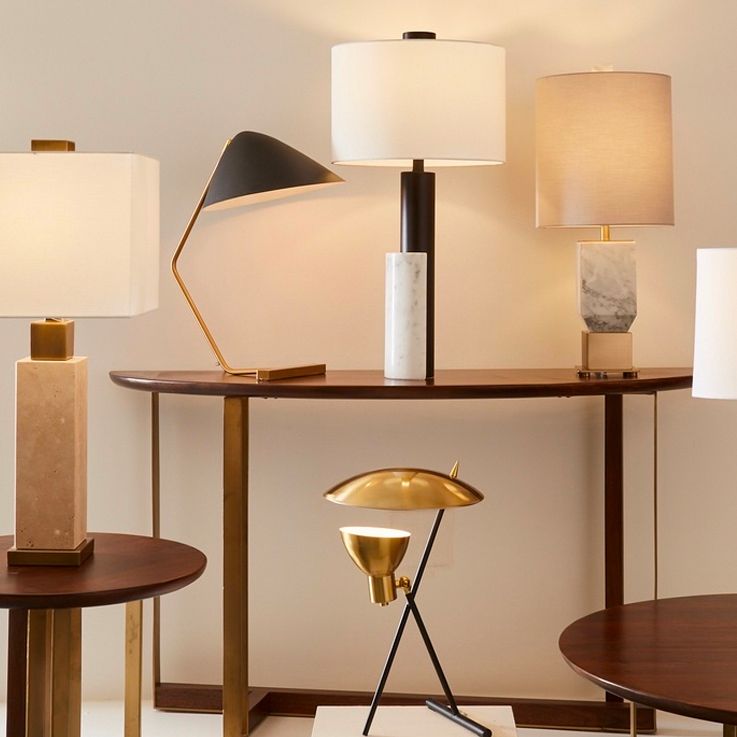 TIPS FOR CHOOSING THE PERFECT LAMPSHADE
Most rooms are used for multiple activities, and the right light fixture can help you define zones.
In a family room, for example, a reading lamp with an opaque shade placed next to a chair channels light for someone reading while keeping the rest of the room darker for those watching TV. In a bedroom, a standing lamp with a darker bell shade can be used to add a soft illumination to a specific area of the room without seeping too much light through to the other areas.
So, what's our point here? Choosing the perfect lampshade and lamp combination isn't as easy as you might initially believe. Here are a few quick tips to choosing a lampshade for your home or office lamps:
Take measurements. You don't want to choose a shade that ends up being too big for your desired space — measure the width and length of the space beforehand.
Choose a material that will help you achieve your lighting goals. Darker and thicker materials will add a softer and less bright glow than a lighter material.
Determine what color and design you want your lampshade to be. Lamps are about more than just lighting functionality — they're also about decoration. Choose a lamp that will perfectly fit your style and design preference.
And of course, if you have any questions about what lamps would look best in your desired areas, feel free to consult one of our lighting experts. We love helping homeowners put the final touches on their home, and we take pride in offering a large, affordable selection of lighting products.

SHOP LAMPS IN OUR LIGHTING SHOWROOMS
At The Lighting Corner, we're proud to offer the best selections for lighting products — including our lamp collection. Whether you're looking for a new lamp to add personality and flair to your living room or you need assistance finding other lighting solutions for your home or office, our lighting experts are here to help you every step of the way.
You can either choose to stop by either of our lighting showrooms at your best convenience, which are located in Grand Haven and Grandville, or you can request an appointment with one of our lighting consultants to find a time that best fits your schedule. For more lighting news and tips, check out our blog here!
Schedule An Appointment Today!