Outdoor Lighting
THE LIGHTING CORNER WORKS FOR YOU

ILLUMINATE YOUR OUTDOOR SPACES WITH GREAT EXTERIOR LIGHTING
First impressions are important, and the entryway into your home can say a lot about you and your style. Invite people in with flair. The perfect fixture choice will make those first impressions safe and stylish, and the process of finding one is a lot simpler than many people think.
The Lighting Corner is proud to be your source for the best outdoor lighting in the Grandville and Grand Haven area, creating dynamic solutions for Michigan residents. From inviting wall sconces to illuminating spotlights, we have the outdoor light fixtures needed to outfit your perimeter perfectly.
Not sure how to find the best outdoor lighting solutions for your home or office? Want to see our exterior light fixtures in person? Stop by either our Grandville or Grand Haven lighting showrooms at your best convenience, or schedule a consultation with one of our experienced lighting consultants today."
TYPES OF OUTDOOR LIGHTING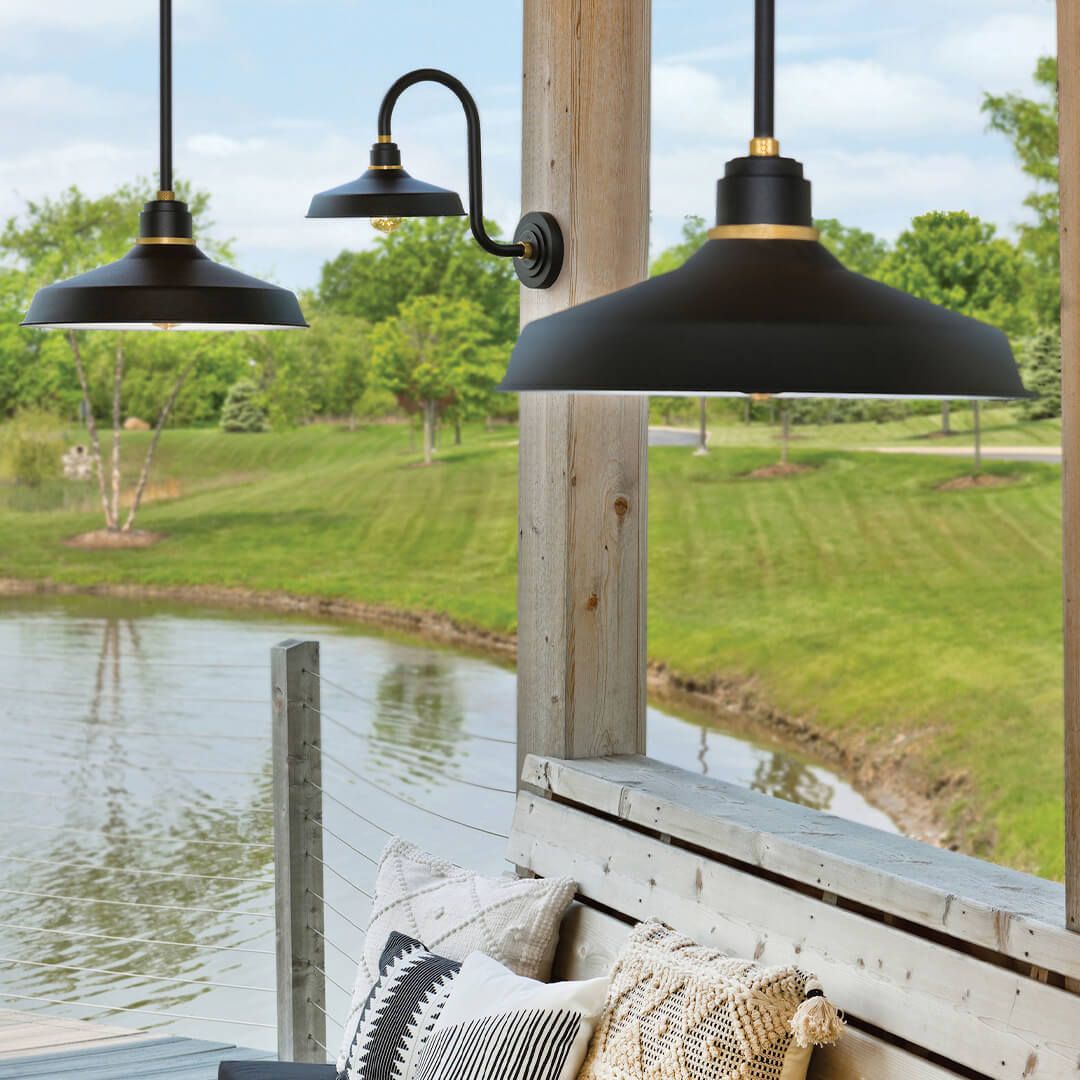 When it comes to your outdoor lighting, you want lighting solutions that are affordable and effective without sacrificing beauty. In fact, you probably won't even realize how important and impactful your outdoor lighting is until it goes out on you.
Make sure you choose light fixtures that not only complement your home's design and style, but also will illuminate your outdoor spaces properly and efficiently. Whether your intention is for safety or to highlight a specific space, we're sure we have outdoor lights you'll love in our Grandville and Grand Haven lighting showrooms.
Looking for outdoor light fixtures for your home or office? Here are some of the few we provide at The Lighting Corner:
On top of outdoor lighting products, we also have home accent items to add detail to any and all of your outdoor spaces. If you're unsure about the best outdoor lighting situation for your home or office, don't be afraid to ask for help from one of our trained and experienced lighting consultants — we'll be more than happy to help!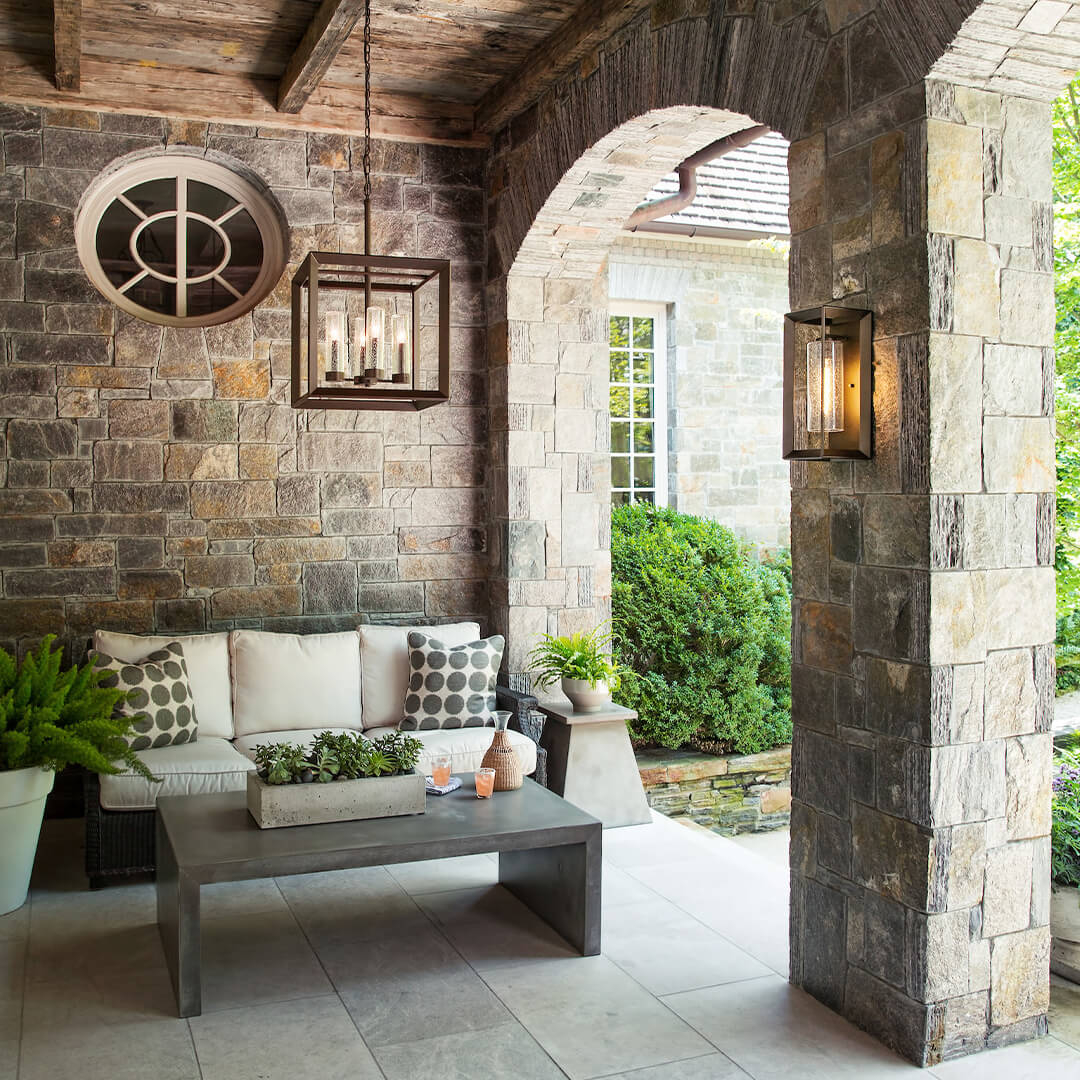 GET THE MOST OUT OF YOUR OUTDOOR LIGHTING
Below, we've listed the best lighting solutions that will properly optimize specific outdoor areas of your property:
Keep in mind, these aren't end-all-be-all solutions. If you want something more extravagant or optimized, simply consult with one of our lighting experts.
SHOP OUTDOOR LIGHTING FIXTURES
SHOP OUR OUTDOOR LIGHTS
Outdoor lighting is important for many reasons, ranging from protection from intruders to overall increased curb appeal of your home. When you shop our selection at The Lighting Corner, we know we can connect your light fixtures that aren't only beautiful, but also appropriate for your desired budget.
If you're unsure where to start, simply ask one of our lighting specialists! We are always up-to-date on the latest trends in the industry, and we know the perfect combination of outdoor lighting solutions will help you to attain your lighting goals.
Shop our selection at our Grandville or Grand Haven locations in person, or browse all of the lighting products we have to offer in our lighting store.
Schedule An Appointment Today!